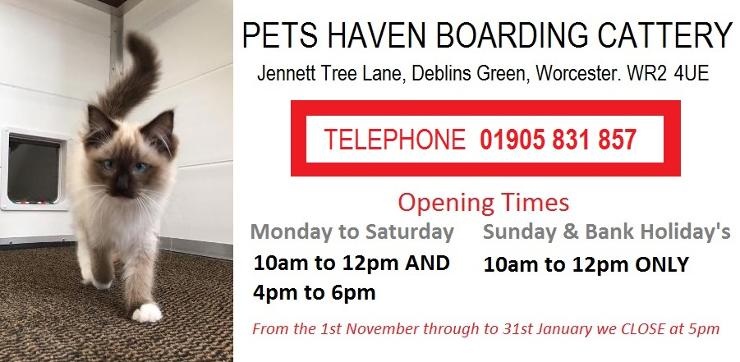 16th May 2019

to

15 May 2021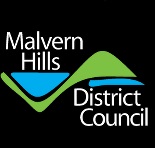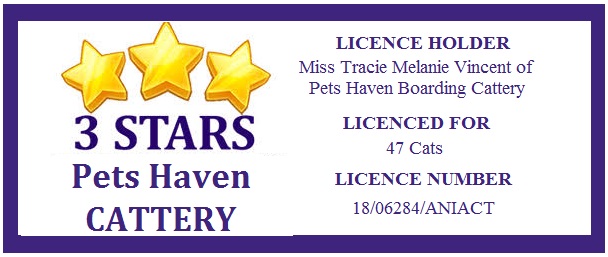 Welcome to Pets Haven Boarding Cattery, located in Deblin's Green, just 2 minutes from Callow End and 5 minutes from Morrisons near Malvern Link. For SAT NAV users our post code is WR2 4UE.
Being nestled on the side of the Malvern Old Hills, with easy access from Jennett Tree Lane, you will find our cattery to be situated in a very peaceful area to board your cats safely in our "Cats Only" cattery.

We are licensed by Malvern Hills District Council and have 10 double / family sized units and 14 single units. We welcome anyone wishing to view before booking, by calling the cattery beforehand on 01905 831 857.

For all bookings taken from the 1st February 2019 will be charged at £10.00 per day per cat using a single pen and £16.00 for two cats sharing the same pen (from the same household). Please click here to see the full Prices page of our website.

We look forward to seeing you in 2019.

Double Family Accommodation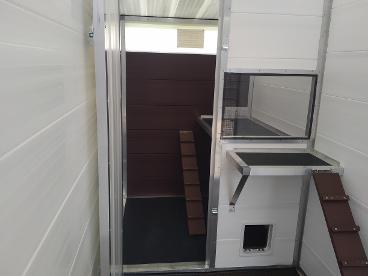 Once your booking has been confirmed and you then need to cancel your booking, a charge of £20.00 is payable for all cancellations 15 days or over before your arrival date. For all cancellations up to 14 days before your arrival date, you agree to pay the full cost of your stay.

Should you need to collect before your confirmed collection day, then you agree to pay for the complete booking cost.